THE DUCK DYNAMIC
Posted on
Things have been quiet on the building and landscaping front since the onset of the laying season and the urgency of the biological imperative to reproduce - even though the prospect of ducklings is sadly unlikely in an all-female community.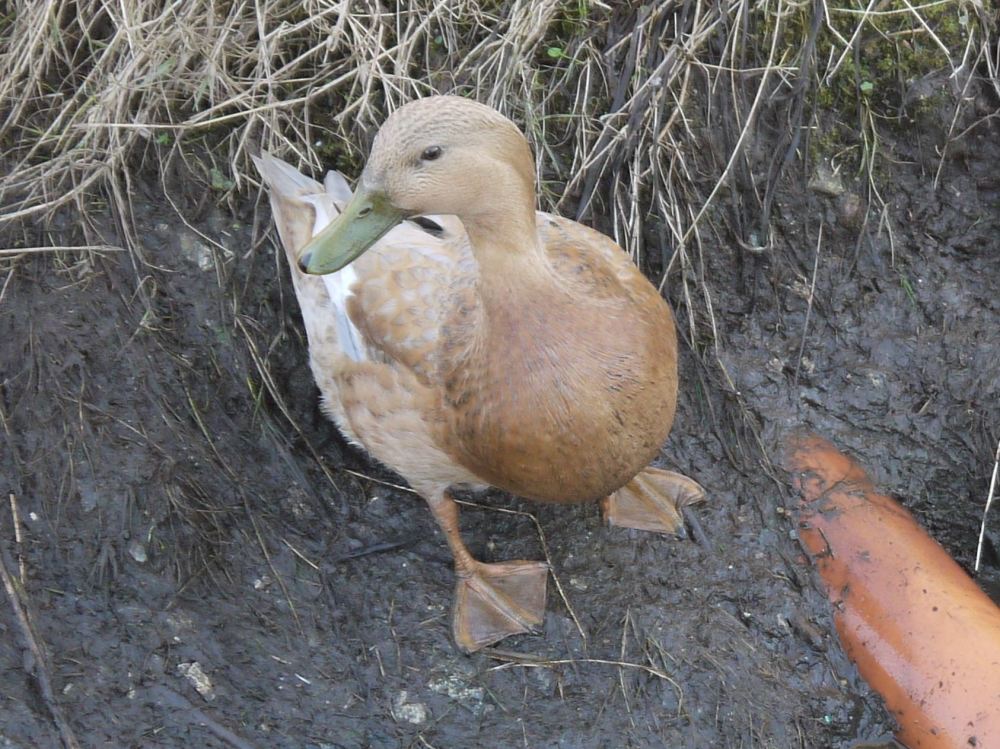 The forewoman of works, aka the little brown duck, presented one morning a few weeks ago with a bad limp, and immediately sequestered herself in the small enclosure built by a non-duck last autumn. A trip to the vet produced a diagnosis of either a sprain or a break, so the forewoman of works was sent home following a shot of anti-inflammatories and another one of antibiotics.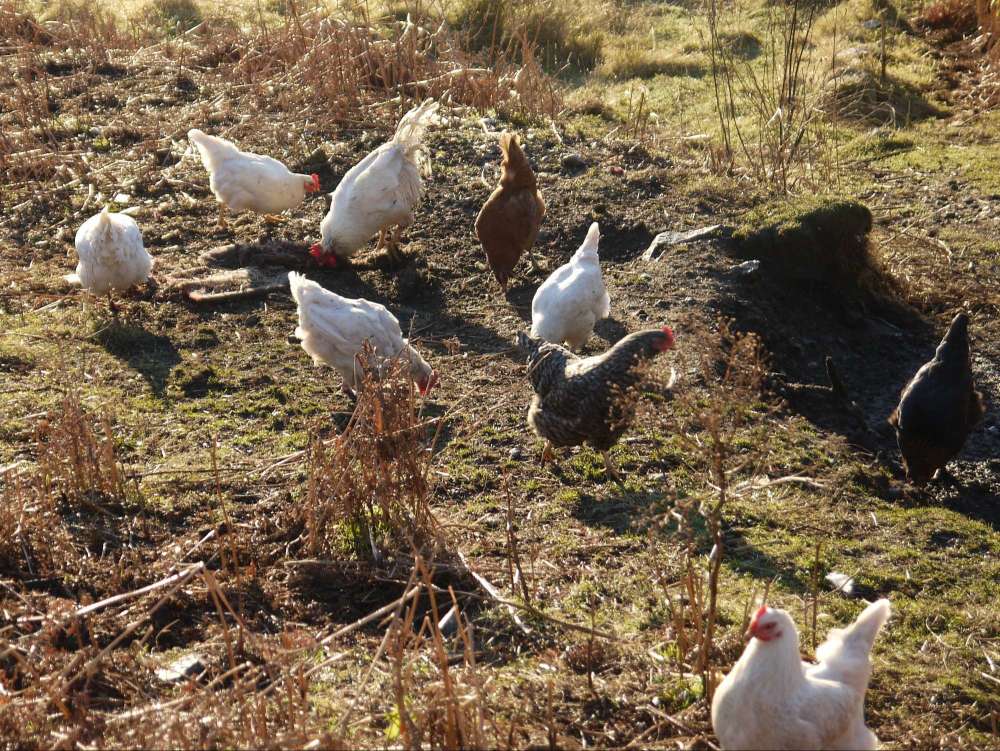 The ducks have proved themselves to be amenable tenants on the hill, sharing their nesting facilities with the hens - there are two handsome nests, one at either side of the entrance - and mucking in at feeding time with both hens and geese. Our initial worries that the lame duck - sorry - might become a target of unkind interest proved unfounded.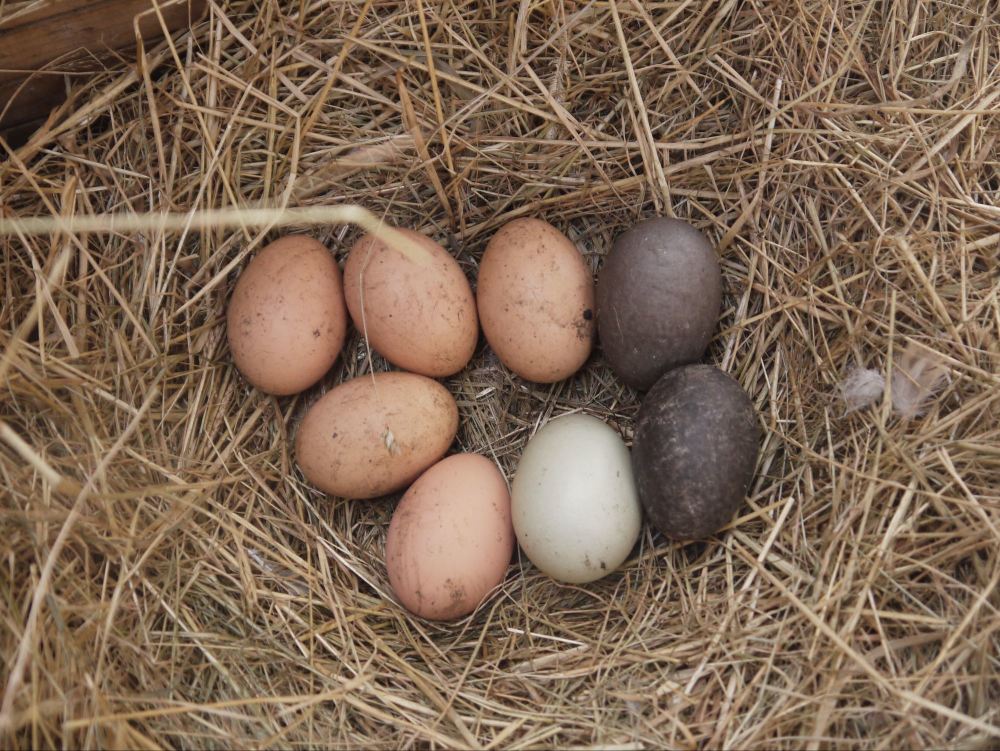 The invalid settled herself near the shed and the pond and trusted us to provide food while she healed. She had company - the hens pecked by, the geese regularly inspected the facilities, and all her sisters came to visit and keep watch.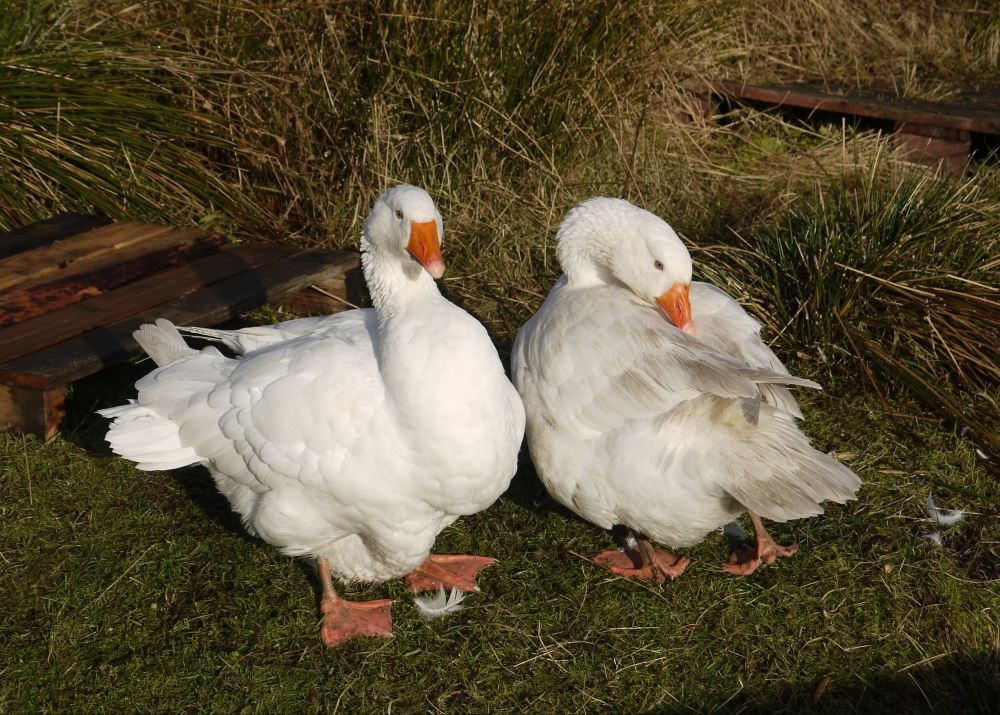 A formidable nurse/bodyguard combo emerged in the black duck, who sat with her more often than the others, saw off anyone who came too close, and generally watched over her, especially when she was moving around and testing the injured leg.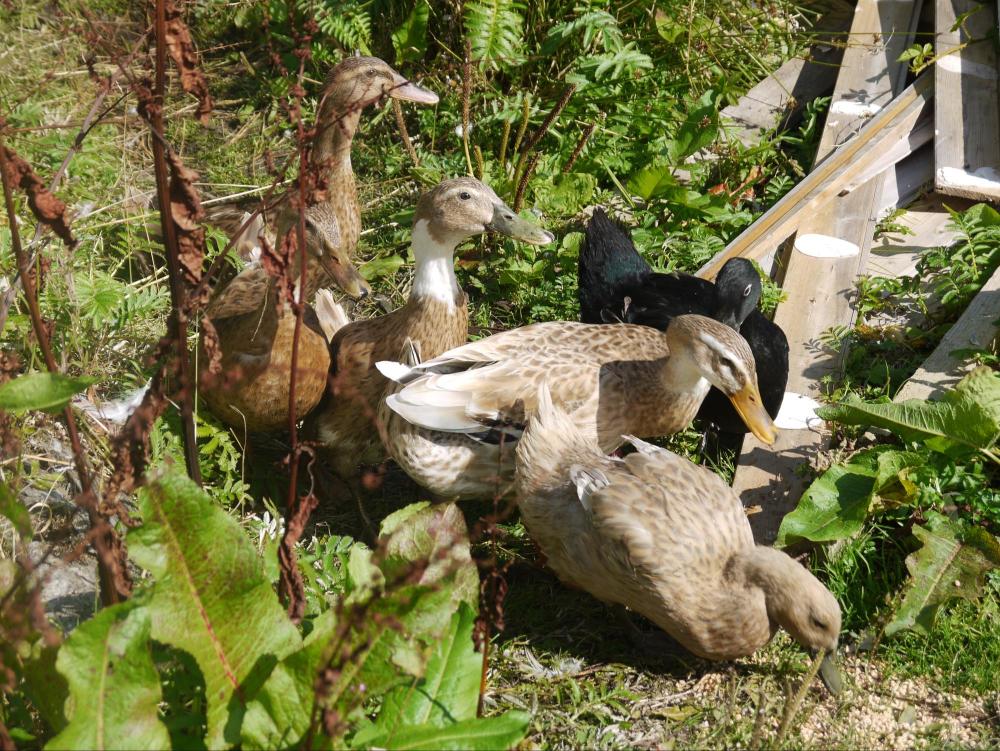 Nobody messes with the black duck. At egg-collecting time, the other ducks flee the nest at the first sight of a human hand. The black duck doesn't. On the one occasion we tried to move her, she launched a spitfire pecking attack and performed an aggressive whirling action on the nest with all her feathers standing on end. Having assumed the proportions of a capercaillie and the demeanour of a Ninja, we backed off respectfully and conceded the eggs. Her feathers subsided, but she kept up the glare until we crept away.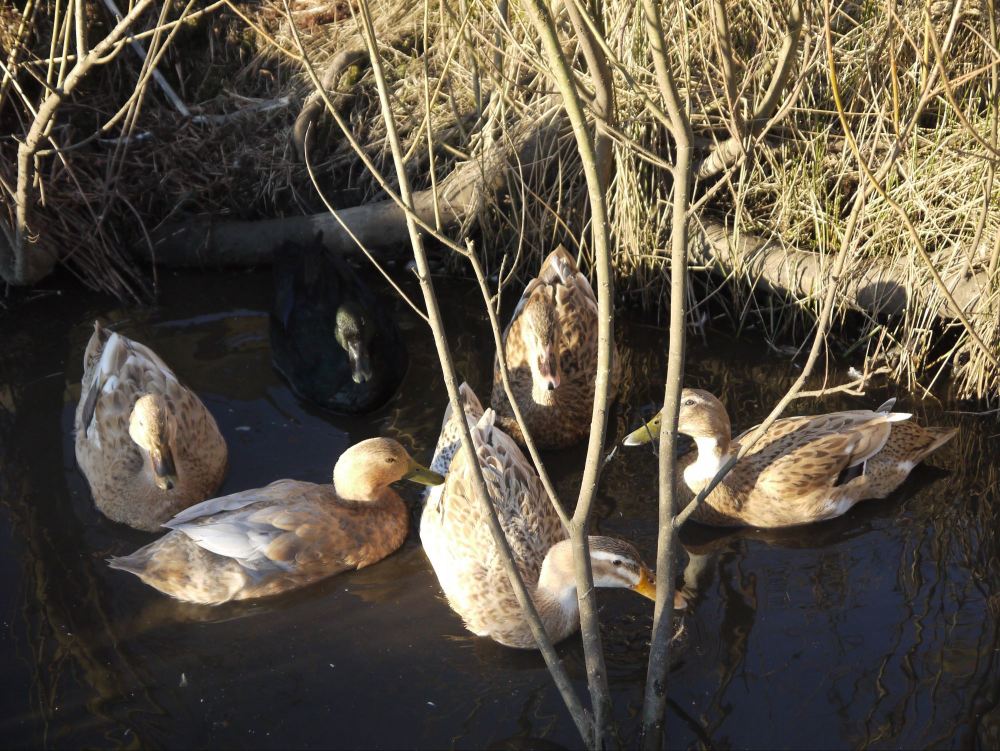 Thanks to the support of her community, the forewoman of works has now made a full recovery. She is back at the head of the charge for breakfast, leads the chorus, and is obviously planning a winter schedule of project improvements to the secondary pond by the willows, and the stepped bathing areas in the ditch, currently screened by attractive ferns.