The Big Book of Death, Sex & Chocolate
A lively cast of characters wrestles with the meaning of life, the pursuit of pleasure and the sucker-punch of mortality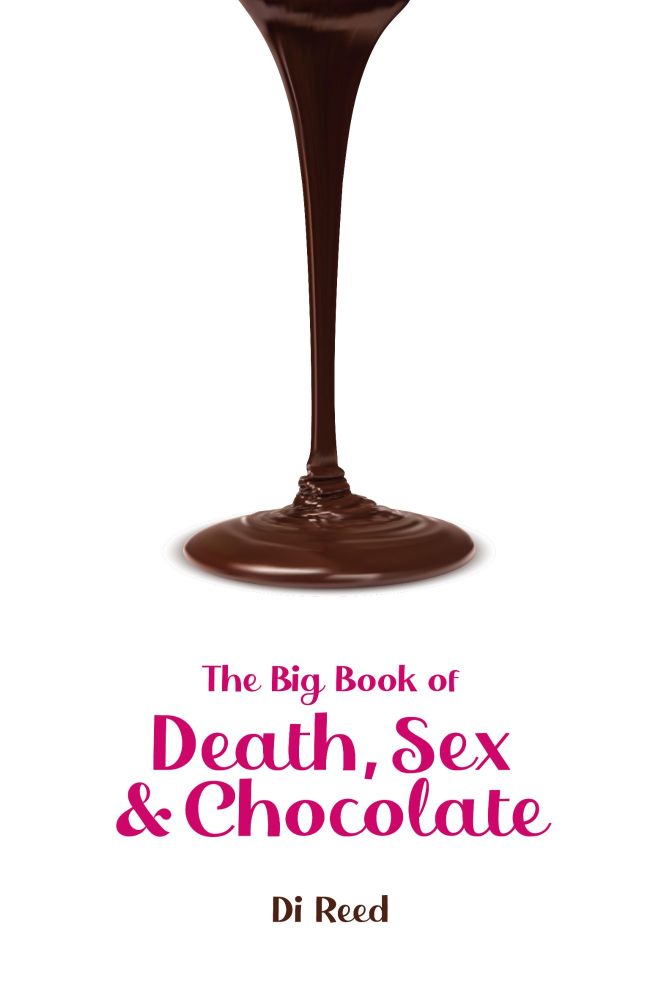 £9.50 including UK P&P.
'It's only what we all want, after all, the temporary transformation into the state of bliss, the exquisiteness of a little death, a little escape from our bodies and the fears we have about our foolishness.'
Told through twelve connected stories, the book is mordant, challenging, dark and funny as it asks big questions - and searches for answers.
A man obsessed with chocolate is found dead, his corpse transformed into a work of art; an assassinated dictator is surprised to find himself waiting for his meeting with God; a sheep organises paramilitary units to harass motorists; a sex industry worker prepares for his rebirth as a woman; a male black widow spider rebels against his fate.
'Margie looked me up and down a bit, and when she asked if I was up for the job, I lied. Well, you do, don't you? It was apparent pretty soon that I was pitifully short in the lunchbox department and her frustration was awesome to behold - I thought she'd eat me alive. She said something I didn't understand at the time, when I begged her not to kill me. "You're not worth killing," she hissed, nipping me spitefully with her pincers. "You haven't done your job yet".'