About Di Reed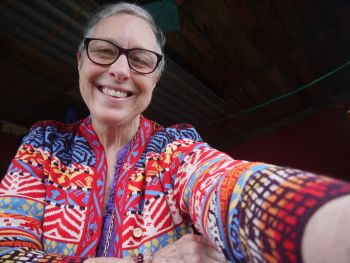 Di Reed moved to the Isle of Lewis in 1994 with her husband, two children, two cats, two dogs, twenty-two fish and a bump. Her third child was born on the island.
Di has lived and worked here as a commercial writer, a cook and a painter of stones. Di now writes her books full-time.
From her tiny office overlooking Loch Odhairn (Hell's Mouth, named for the treacherous currents at Keboch Head) Di has written several novels and is currently writing a sequel to Dolly Cutag.